 ORGANIZE, OPTIMIZE, ANALYZE
Manufacturing Analytics & Manufacturing Business Intelligence
Manufacturing has changed rapidly over the last decade. We now have newer, more efficient technologies that are designed to take on larger data.
However, this also presents us with a new set of obstacles to overcome. Increased information doesn't automatically mean getting better insights and lowering costs.
Being knowledgeable on how to develop the right data structure and combine this with all organizational systems is vital. These are the first steps on how to run your manufacturing business and put you on the right path towards better decision-making.
At WCI Data Solutions, we know that this is an opportunity for you to not only get more data but also to make sense of it.
In-Depth Data Solutions
Manufacturing Analytics Leads to Leaner Operations and Smarter Decisions
Manufacturing Company Globalization has introduced a way for manufacturers to minimize cost thanks to providing them with access to various suppliers and customers. However, the logistics of keeping track of all the data in different locations and currencies make it more complex. Having the ability to make sense of all the data supplied by manufacturing analytics can result in increased revenue and cost reduction.
WCI Data Solutions has been in the manufacturing business intelligence strategy and data warehousing industry since 1998. Our manufacturing business analytics solutions can help you properly strategize and roadmap your path in ways that are in line with your business objectives.
Since WCI deals with many different toolsets, we guarantee that the solutions we provide for you are tailor-made for your manufacturing business.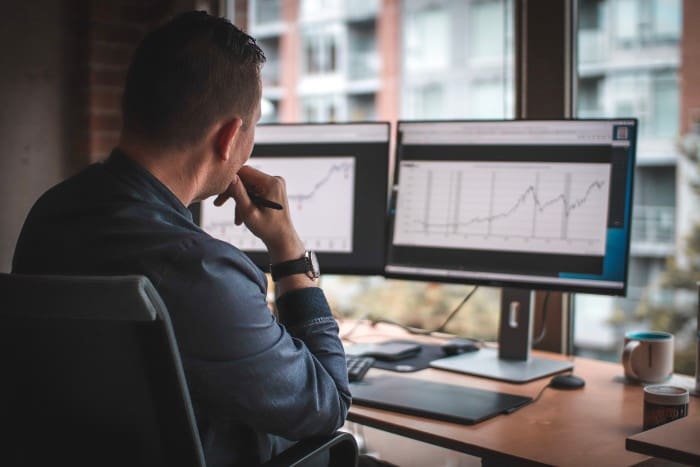 Manufacturing Analytics Consulting from WCI Data Solutions
We work with manufacturing organizations like you to reduce ineffective systems while helping structure data analytics plans. As experts in the enterprise BI space, we know that manufacturing business intelligence together with manufacturing data warehousing can help you business with:
Data organization: Keep track of global suppliers, customers, and inventories.
Cost reduction: Monitor the cost for materials and identify opportunities to lower costs.
Trend forecasting: Discover new opportunities to gain revenue.
Improved vendor relations: Optimize the costs related to the supply chain by tracking stock and inventory in
Improving after-sales services: Manufacturers can offer the best installation help, maintenance, repairs, and extended warranties.
Improving supplier relations: Optimize the supply chain costs by monitoring materials in real-time.
Increasing effectiveness: Determine which processes are cost-effective and which ones aren't.
Data consolidation: Improve standardization by having access to all needed information in one place.
Ensuring regulatory compliance: Identify issues with compliance to avoid possible complications.
Discover how we made a data warehouse and combined 42 different ERP systems for an international leader in the fluid motions manufacturing industry.
With the right insights into your business using data analytics, you can identify which routes are the most profitable for you to take in the manufacturing industry.
Once you're done getting as much data from your operations as possible, your company can make sense of everything you've captured, so you can stay ahead of your competition. Don't get left behind while your competitors are navigating data analytics for manufacturing with ease!
We Have the Manufacturing Business Analytics Solutions For You
Perhaps the biggest problem in manufacturing business intelligence is the use of a poorly-developed BI strategy. Having access to a mere few dashboards that show a few details isn't going to give you the insight you need.
Your company has to have a proper roadmap with key performance indicators (KPIs) that are relevant and focused on the manufacturing industry. This will help ensure that your business is keeping tabs on all the right information it requires.
We can provide you with the best manufacturing business analytics solutions to make this happen.
Are you ready to discuss your manufacturing analytics goals? Get in touch with us today to book a discovery session.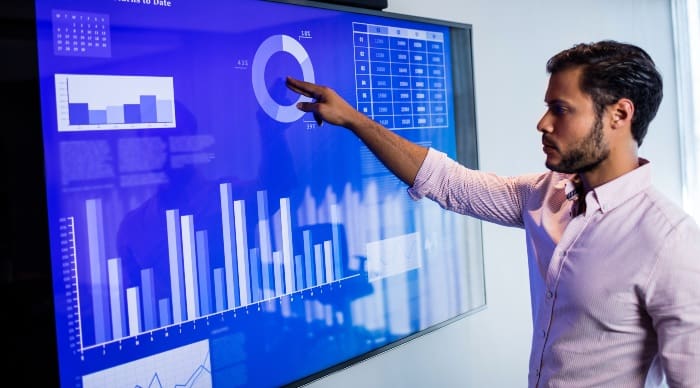 Our Process
Start with a Free On-site Discovery Session — Meet with a senior solutions architect to tell us more about your data challenges and goals.
Next, we Review the Proposed Solutions — After the session, we'll summarize, evaluate, and provide a list of data management solutions and project outline.
After that, we start the Solution Development Process — After the agreement is signed, WCI and your team will work together to develop the right solution that meets your project goals.
Lastly, we move into Training and Support — This is a key stage of our solution. Training you and your team will help ensure the technology is adopted into your workflow.
Business Analytics, Data Management & Business Intelligence Case Studies
Learn more about some of the ways we've been able to help our clients overcome their business challenges through data management and BI data analytics.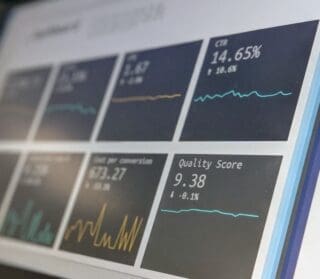 The 3 Pillars of Data-Driven Marketing Plans
In the world of business marketing, data is everywhere…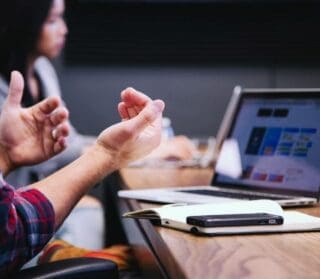 How Having An Agile Mindset Can Help Your Business Intelligence
As organizations continue to adopt agile and lean methodologies,…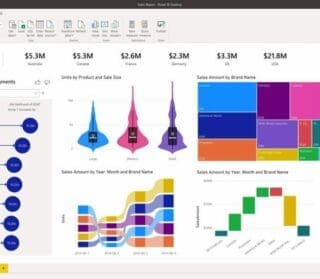 6 Creative Ways to Use Business Intelligence Dashboards
Data is the most powerful tool a business can…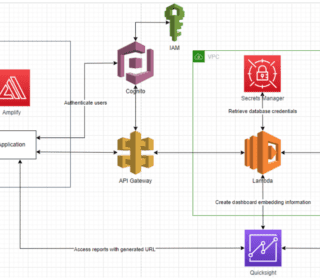 Mediant Health Resources Case Study
The Client Mediant Health Resources specializes in providing IT…

Discover the best way to manage your data.
Spend 1/2 Day With Someone Who Knows Data