 Unlock the Power of Data with AWS Data Analytics
Streamline Your AWS Data Analytics Journey with WCI Data Solutions
Struggling to Gain Insights from Your Data?
Simplify Your Data Analytics Process with WCI Data Solutions
Making sense of your data can be complex, but with AWS Data Analytics, you can gain valuable insights to drive informed business decisions. However, navigating the intricacies of AWS Data Analytics may seem overwhelming. That's where WCI Data Solutions comes in.
As your trusted partner, we specialize in AWS Data Analytics, offering expertise to simplify and optimize your data analytics journey. Our certified experts are dedicated to guiding you through every step of the process, ensuring a seamless and efficient experience.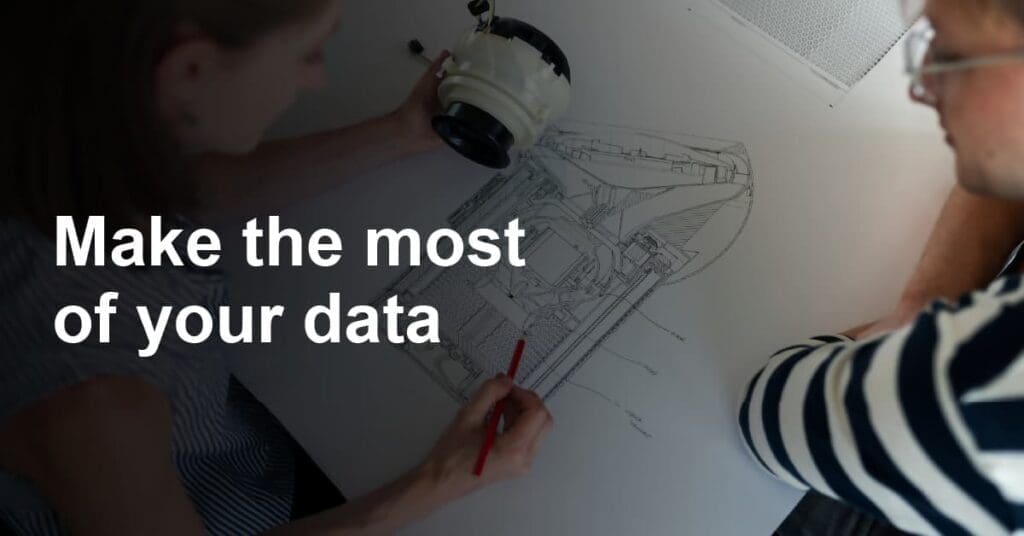 Maximize Your AWS Data Analytics Potential
Unlock the full potential of your data with our comprehensive AWS Data Analytics services. Our tailored solutions cover a wide range of data analytics scenarios, including:
Data Ingestion and Transformation: Efficiently integrate and transform your data for analysis in AWS Data Analytics.
Real-time Data Streaming and Analysis: Leverage the power of Amazon Kinesis for real-time data streaming and analytics.
Advanced Machine Learning: Harness the capabilities of machine learning models on AWS to extract valuable insights from your data.
Data Search and Exploration: Utilize Amazon CloudSearch to enable fast and accurate search capabilities on your data.
Data Visualization and Business Intelligence Integration: Integrate with popular data visualization and business intelligence platforms like Tableau, Power BI, and more to create interactive visual analytics.
Partner with WCI Data Solutions for AWS Data Analytics Success
At WCI Data Solutions, we are committed to helping you succeed in your AWS Data Analytics journey. With our expertise and industry-leading practices, we offer:
Tailored Solutions
Our certified experts understand your unique business requirements and design customized AWS Data Analytics solutions that align with your goals.
Optimized Performance
We optimize your AWS Data Analytics environment, ensuring efficient data processing, improved scalability, and enhanced performance.
Security and Compliance
Our experts prioritize data security, implementing robust measures to protect your sensitive information and ensuring compliance with industry standards.
Ongoing Support
We provide continuous support and maintenance to ensure your AWS Data Analytics platform remains up-to-date, secure, and performing at its best.
Consulting Optimized Aws Data Analytics Platform At Wci Consulting
WCI guides your journey into AWS cloud adoption and helps you get rid of those burdensome licensing relationships.

Our Process
Start with a Free On-site Discovery Session — Meet with a senior solutions architect to tell us more about your data challenges and goals.
Next, we Review the Proposed Solutions — After the session, we'll summarize, evaluate, and provide a list of data management solutions and project outline.
After that, we start the Solution Development Process — After the agreement is signed, WCI and your team will work together to develop the right solution that meets your project goals.
Lastly, we move into Training and Support — This is a key stage of our solution. Training you and your team will help ensure the technology is adopted into your workflow.
Start Your AWS Data Analytics Journey Today !
Unlock the power of your data with WCI Data Solutions
AWS Data Analytics FAQs
Can I integrate other apps that our company uses into AWS for data analysis?
Absolutely. Harmonizing data from numerous sources produces greater value over time.
What is the AWS Data Analytics Platform?
A suite of tools that is used in concert to deliver meaningful data to your users.
Why should I move my data analysis workloads to AWS?
AWS offers a secure infrastructure, rapid scalability, and the ability to process enormous volumes of data of any type, giving you an impressive competitive advantage in your market. Other benefits include:
Becoming more agile.
The ability to quickly scale and provision the resources you need on-demand.
Quickly, efficiently, and affordably loading your data into a traditional DBMS, NoSQL database, or AWS' native data warehouse service Amazon Redshift, and transforming it into an analytics-ready state.
Reducing TCO with pay-as-you-go pricing and minimizing significant upfront investments in hardware.
Easy integrations with data visualizationand BI platforms like Tableau, Qlik, and Power BI, which can be utilized to create fast, interactive, easy and shareable visual analytics.