 Azure Big Data Solutions
Tackle Your Data with Confidence
Struggling to manage overwhelming data loads?
Reclaim Control
We understand the complexities of managing extensive data. You need a dynamic cloud platform that's secure, cost-effective, and gives you a high-performance suite of services.
With WCI's Big Data Solutions, you access a toolkit that empowers your data transformation journey – from enhancing customer experiences and generating groundbreaking insights to achieving operational excellence. Our array of big data solutions encompasses distributed processing, predictive analytics, machine learning, real-time insights, and expansive data warehousing – all without the hassle of hardware management.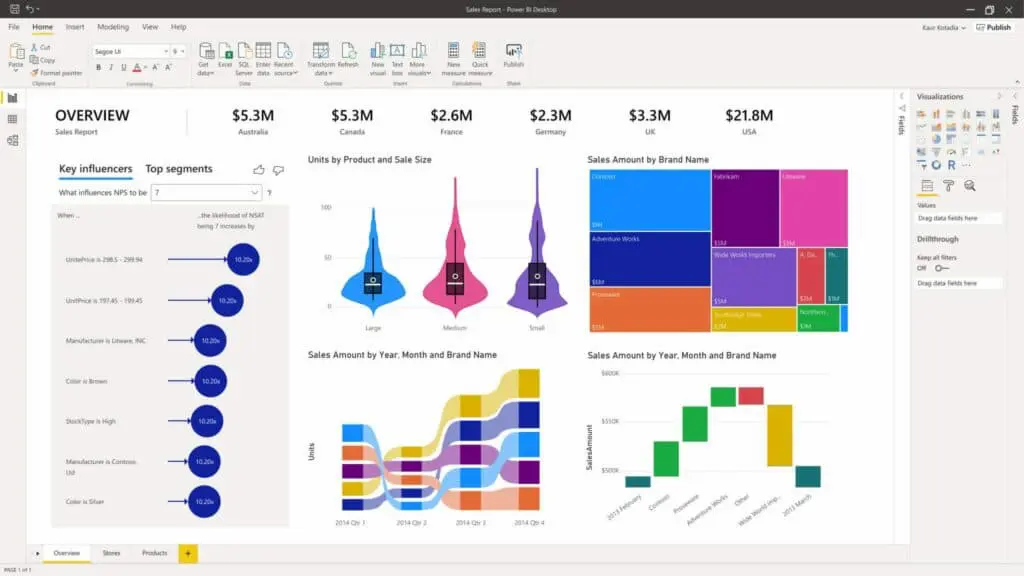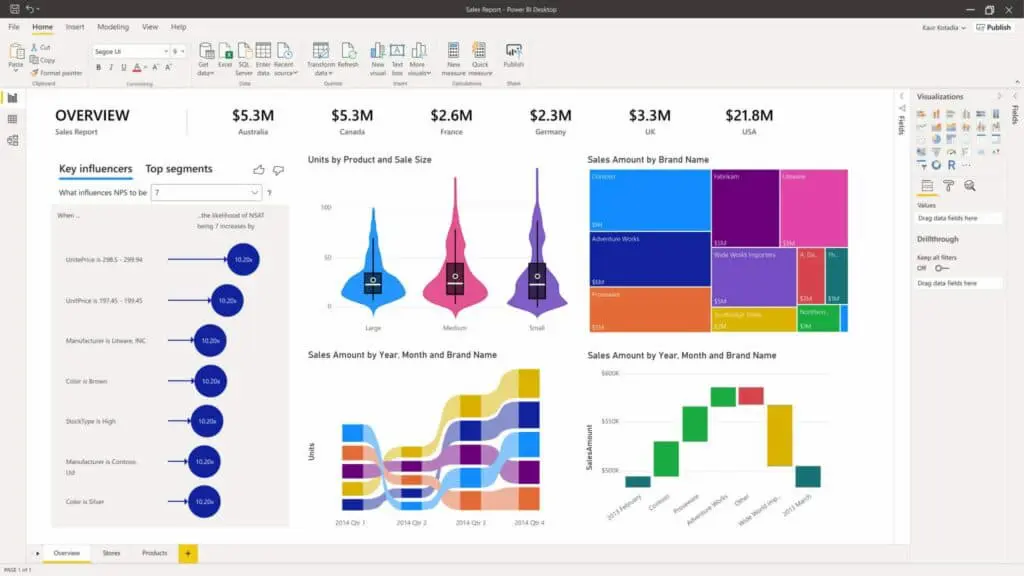 Uncover Valuable Insights with Azure Big Data Solutions
Transform your organization's data into actionable insights using Azure Big Data Solutions from WCI. Uncover valuable information that propels your business forward, leveraging the power of Microsoft Azure to streamline operations and accelerate project roll-outs.
Data Transformation
Seamlessly convert archived, current, or future application data into strategic assets, fueling growth and innovation.
Data Warehousing
Simplify complex data from operational systems, optimizing readability and generating rapid reports.
Expert Security
Rely on Azure's layered security approach, complying with stringent regulations and undergoing continuous audits.
Flexibility & Scalability
Choose from over 50 services, compatible with various engines, ensuring seamless scalability for any workload.
Our certified team of experts helps you embrace the full potential of Azure Big Data, driving your business from chaos to organized success.
Our Approach
At WCI Data Solutions, we believe in a holistic approach centered around simplification, optimization, and empowerment. Our journey with you toward harnessing the power of Azure Big Data is built upon three pillars:
Deep Understanding: We delve into your unique business challenges and objectives. Our seasoned consultants immerse themselves in your data landscape, grasping the intricacies and potential. This understanding forms the foundation for crafting a tailor-made strategy that aligns seamlessly with your goals.
Streamlined Implementation: Our focus is on executing a fluid transition. Leveraging the comprehensive capabilities of Microsoft Azure, we create an infrastructure that efficiently collects, processes, and analyzes your data. This seamless implementation ensures that your data's journey is free from disruptions, allowing you to derive actionable insights swiftly.
Continuous Growth: Our commitment extends beyond implementation. We offer comprehensive training and ongoing support, empowering your team to navigate the data ecosystem confidently. As your business evolves, our scalable solutions and expert guidance ensure that you remain at the forefront of utilizing Azure Big Data's potential.
With WCI, Azure isn't merely a solution – it represents a journey toward insightful transformation and steady growth. Our certified team of experts works with you to simplify complexities and open new horizons for your business.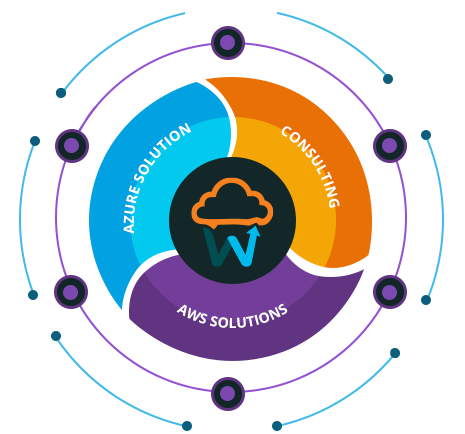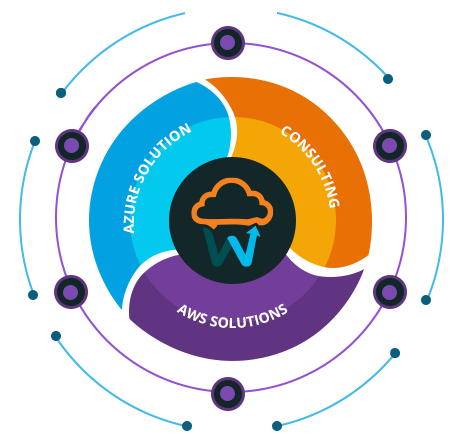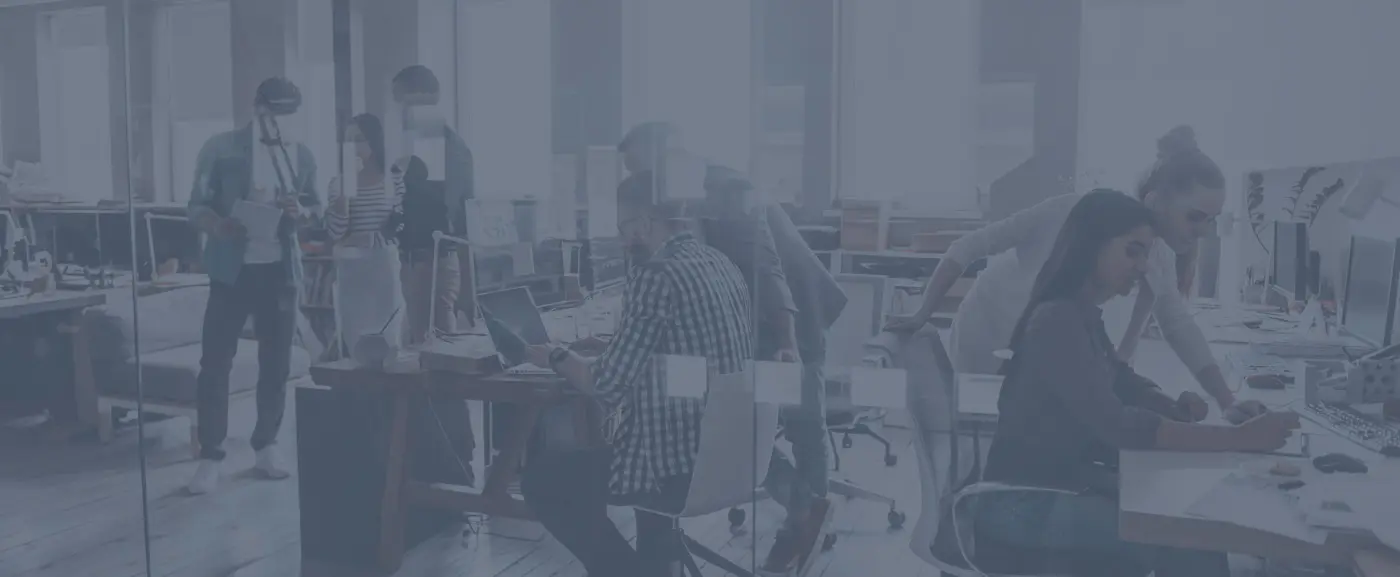 Helping you grow with big data on Microsoft Azure.
As an experienced Azure consultant and developer, WCI provides specialized Azure big data services and has a team of experts ready to help. By outsourcing your big data needs to us, we can save you valuable time and put in place the tools and programs you need to become more visible, gather better data, and improve overall efficiencies and stability. No more headaches or lengthy phone calls on hold with support teams.

Our Process
Start with a Free On-site Discovery Session — Meet with a senior solutions architect to tell us more about your data challenges and goals.
Next, we Review the Proposed Solutions — After the session, we'll summarize, evaluate, and provide a list of data management solutions and project outline.
After that, we start the Solution Development Process — After the agreement is signed, WCI and your team will work together to develop the right solution that meets your project goals.
Lastly, we move into Training and Support — This is a key stage of our solution. Training you and your team will help ensure the technology is adopted into your workflow.
Ready to Harness the Power of Azure Big Data?
Let's Get Started!
AWS Big Data FAQs
Does AWS provide big data analytics, in addition to storing the data?
Does WCI only do AWS big data consulting or do you also implement and manage it?
We do it all! We are happy to discuss with you what makes the most sense for your situation and goals.
Why choose AWS for big data?
There are many reasons AWS is the best choice for big data:
Trusted and Secure Platform
All of AWS' big data processes, policies and controls are:

Designed with a security-in-layers approach
Able to comply with more than 20 regulations
Regularly audited

Immediately Available

No hardware procurement/deployment
Access to training and tutorials
Easily transfer all of your data

Broad and Deep Capabilities

Over 50 services to pick from
Compatibility with six relational NoSQL and DB engines
Support for all workloads, regardless of scale