 ORGANIZE, OPTIMIZE, ANALYZE
Retail Business Intelligence
Retail Business Intelligence & Retail Analytics Consulting Services
Over the last few decades, we've seen exponential growth in the amount of retailers using technology to identify trends for business improvement and strategic maneuvers.
Gathering consumer data is seen as the way to gain an advantage over your competitors. Companies compile vast amounts of information with the goal of using it for targeted campaigns, identifying buying patterns, growing loyalty and forecasting trends.
Unless you can make actionable decisions based on the data, retail analytics collection is worthless.
What's evident is that that just because the data is collected, doesn't mean there is an obvious competitive advantage. What we've discovered about retail business intelligence (BI) is that the right data strategy (including how you store and analyze consumer information) will determine whether or not you succeed in this highly-competitive industry.
In-Depth Data Solutions
Retail Business Intelligence Allows for Price Optimization and Consumer Driven Marketing
When you can make sense of company data through the right retail analytics consulting solutions, your organization can be more effective in identifying what your customers are interested in.
WCI Data Solutions has been in the business intelligence strategy data warehousing niche since 1998. Our knowledge, experience, and expertise can help you create the best roadmaps and strategies in parallel with your organizational goals.
We don't believe in one-size-fits-all retail analytics business intelligence solutions. Instead, we've always found customization based on the unique retail goals of each client to be the best approach towards success.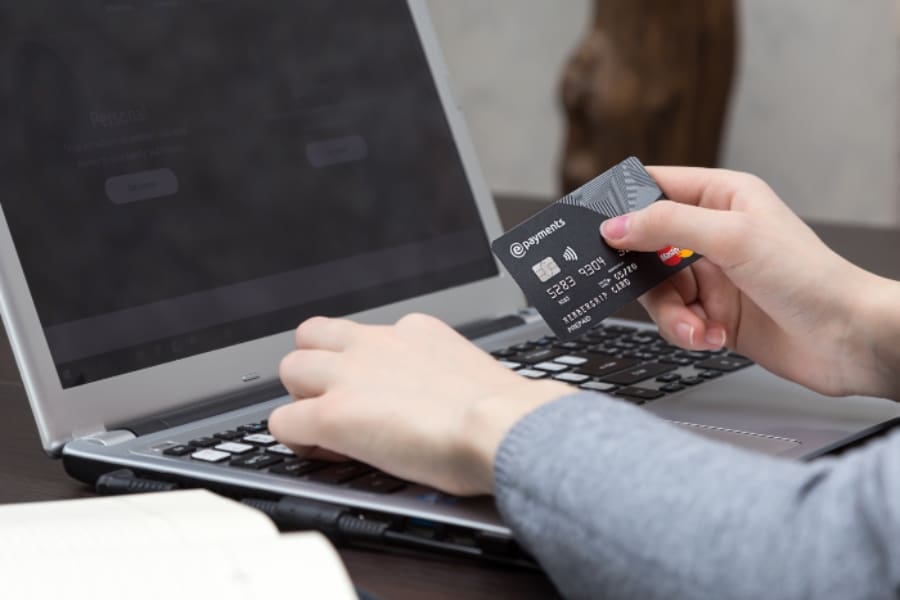 Manufacturing Analytics Consulting from WCI Data Solutions
We work with manufacturing organizations like you to reduce ineffective systems while helping structure data analytics plans. As experts in the enterprise BI space, we know that manufacturing business intelligence together with manufacturing data warehousing can help you business with:
Pricing optimization: Identifying the best price range for products by studying buying patterns
Supply chain analytics: Improving inventory control by knowing exactly what to purchase and when
Loyalty programs: Keeping track of customers who are in your loyalty program so you can maximize how you interact with them
Product recommendation: Analyzing buyer analytics consulting data to identify what your customers would likely purchase based on their buying habits
Workforce analytics: Identifying how your staff is being utilized by analyzing consumer traffic patterns
Customer-driven marketing: Identifying what your consumers are interested in so you can send them details about products that they are actually interested in
Trend forecasting: Discovering new opportunities for revenue based on trending products
Improve post-sales customer interactions: Analyzing patterns to determine what was purchased, enabling you to follow up with relevant services and campaigns
Location optimization: Studying data to determine
Location optimization: Studying data to determine what real estate locations are best for new business and identifying which products to store based on local trends
Fraud detection and prevention: Discovering fraud activity patterns to avoid data breaches
Centralized analytics: Having access to all relevant data in one location as opposed to disparate systems that are not compatible with each other
Discover how we made a data warehouse and combined 42 different ERP systems for an international leader in the fluid motions manufacturing industry.
With the right insights into your business using data analytics, you can identify which routes are the most profitable for you to take in the manufacturing industry.
Once you're done getting as much data from your operations as possible, your company can make sense of everything you've captured, so you can stay ahead of your competition. Don't get left behind while your competitors are navigating data analytics for manufacturing with ease!
We Have the Manufacturing Business Analytics Solutions For You
Perhaps the biggest problem in manufacturing business intelligence is the use of a poorly-developed BI strategy. Having access to a mere few dashboards that show a few details isn't going to give you the insight you need.
Your company has to have a proper roadmap with key performance indicators (KPIs) that are relevant and focused on the manufacturing industry. This will help ensure that your business is keeping tabs on all the right information it requires.
We can provide you with the best manufacturing business analytics solutions to make this happen.
Are you ready to discuss your manufacturing analytics goals? Get in touch with us today to book a discovery session.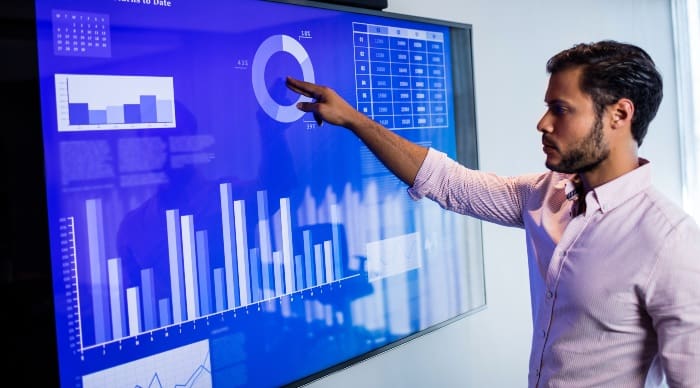 Our Process
Data Strategy Development, Roadmap creation, Data unification
Establishing Architecture, Find the right tools for your business needs. Implement master repositories for data, Ensure accurate and consistent methods for data capture
Revealing a Single Truth, Connect data across multiple systems, Enable cross-functional analysis, Allow for a holistic view of information
Business Analytics, Data Management & Business Intelligence Case Studies
Learn more about some of the ways we've been able to help our clients overcome their business challenges through data management and BI data analytics.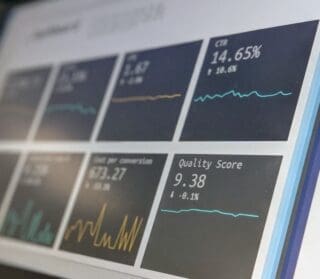 The 3 Pillars of Data-Driven Marketing Plans
In the world of business marketing, data is everywhere…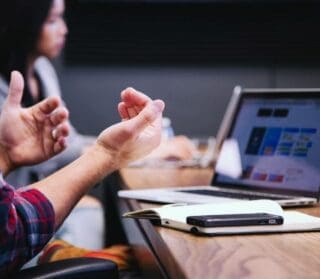 How Having An Agile Mindset Can Help Your Business Intelligence
As organizations continue to adopt agile and lean methodologies,…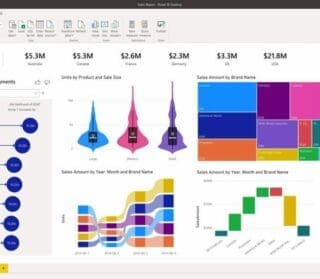 6 Creative Ways to Use Business Intelligence Dashboards
Data is the most powerful tool a business can…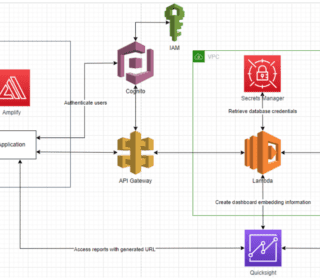 Mediant Health Resources Case Study
The Client Mediant Health Resources specializes in providing IT…

Discover the best way to manage your data.
Platforms We Support
Spend 1/2 Day With Someone Who Knows Data