 AWS QuickSight Consulting Services
Automate, organize, and explore your AWS data
in one easy-to-use place
Tired of struggling with data interpretation?
Harness your data with WCI's QuickSight Consultants
Amazon QuickSight empowers everyone in your organization to understand and access critical insights effortlessly. No more complex queries or technical jargon – simply ask questions in natural language and unlock the true potential of your data.
Our team of expert QuickSight Consultants will guide you through the process of building interactive dashboards that allow you to explore data seamlessly. At WCI Data Solutions, we believe that your team's time and energy should be focused on driving growth, not on deciphering data.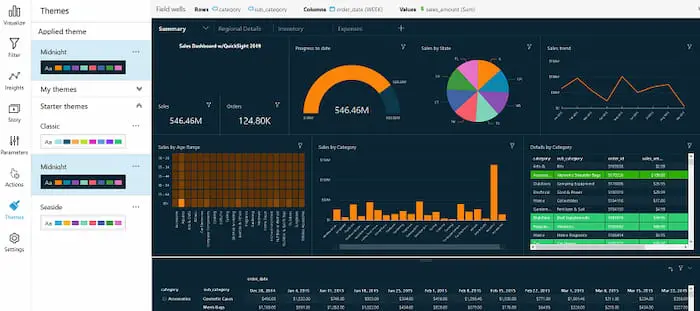 Unlock the Full Potential of Cloud-Based BI with WCI Data Solutions
Welcome to a world of valuable insights powered by Amazon QuickSight, the leading platform trusted by millions of users for making data-driven decisions. At WCI Data Solutions, we bring our certified expertise and tools to leverage the true potential of this powerful platform.
Enable BI for Everyone
Empower your entire organization with the ease and speed of QuickSight. No more time-consuming data preparation – ask conversational questions about your data, and let QuickSight's ML-powered engine discover relevant visualizations instantly.
Seamlessly Integrate Third-Party Data
With the AWS infrastructure and QuickSight's intuitive power, integrating data from third-party systems becomes a breeze.
Perform Advanced Analytics
Our team of certified experts will guide you in adding easy-to-understand natural language narratives to dashboards, enhancing data comprehension across your organization.
Embed Analytics for Enhanced User Experience
Take your applications to the next level with embedded interactive visualizations, sophisticated dashboard authoring, and natural language query capabilities.
At WCI, we're committed to bringing you fast, easy, and collaborative cloud-based BI solutions. Let's embark on a journey to a data-driven future together and watch your organization thrive with actionable insights at your fingertips.
Start Making Valuable Insights Accessible to Everyone in Your Organization
As an AWS Advanced Consulting Partner, WCI Data Solutions brings you the expertise to harness the full potential of Amazon QuickSight. Let us guide you through a seamless and intuitive experience with Amazon QuickSight.
Your AWS QuickSight Experts
Our team of AWS experts will help your team plan, develop, and implement Amazon QuickSight, followed by supporting and training your team
The team at WCI has helped many of the nation's top Fortune 500 companies become more productive, competitive, and innovative by translating business information into accessible and meaningful insights.
Our team of Data Analytics Consultants helps you design and develop systems that leverage the power of your data:
Stay proactive with real-time, easy-to-access data
Empower your team through user-friendly dashboards
Access your data from anywhere with mobile intelligence solutions
Make smarter and more informed business decisions using predictive data models
Stay productive and experience fewer interruptions
Find answers to everyone's questions faster
Manage information on the platforms and technology that works best for you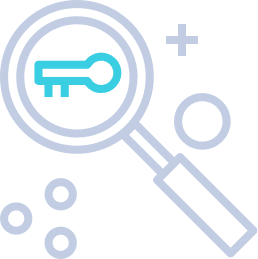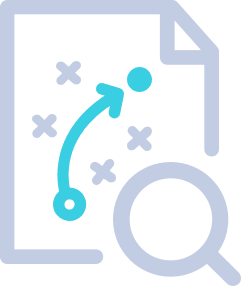 Amazon QuickSight: Implementing & Adopting
Our 20+ years of data analytics consulting experience gives us the perspective to see through convoluted systems, make sense of data that benefits your business, and help you make informed decisions. We understand that adoption by the organization's end-users is a leading measurement of any data analytics strategy's success. So our team works hard to ensure your users are comfortable with the software and tools.
Rapidly process and analyze data to uncover actionable insights
Render and publish engaging visualizations
Securely collaborate, build, and distribute interactive dashboards
Embed dashboards into applications, websites, and portals
Bring robust self-service analytics to your customers
Set up federated authentication/SSO and AD integration

Our Process
Start with a Free On-site Discovery Session — Meet with a senior solutions architect to tell us more about your data challenges and goals.
Next, we Review the Proposed Solutions — After the session, we'll summarize, evaluate, and provide a list of data management solutions and project outline.
After that, we start the Solution Development Process — After the agreement is signed, WCI and your team will work together to develop the right solution that meets your project goals.
Lastly, we move into Training and Support — This is a key stage of our solution. Training you and your team will help ensure the technology is adopted into your workflow.
Spend 1/2 Day With an AWS QuickSight Expert
Join the thousands of users increasing business operational efficiency, and start harnessing the power of your data to better inform your decisions. Get started with your free on-site discovery session with our data experts now.
FAQs
What is Amazon QuickSight?
How is Amazon QuickSight different from traditional Business Intelligence (BI) solutions?
What is Amazon QuickSight how is it used in data analytics?
Is QuickSight a visualization tool?