With an ever-increasing amount of data available at our fingertips, knowing what information is relevant to problems you need to solve or decisions you need to make can be challenging. But with the help of business intelligence software platforms, the data noise can be calmed, and you can gain clarity in what you're looking at.
Business intelligence software platforms are designed to make sense of vast volumes of data and offer insights into ways to leverage this knowledge. Business intelligence can help create something meaningful from all that nondescript data when used correctly. BI solutions assemble all the discrete data for analysis and then group and shape them for any business's use.
How do you know which BI software platform is right for your needs? Learn more about the top 3 BI platforms and what makes each unique.
What exactly is business intelligence software?
Business intelligence (BI) is a set of business analytics solutions companies use to retrieve, analyze, and transform data into meaningful business insights. These reports are often compiled into easy-to-read visualization such as charts, graphs, and real-time dashboards.
BI tools often include data visualization, data warehouses, interactive dashboards, and reporting tools. These BI solutions pull internal data that a business produces into an analytics platform, allowing for deep insights into how different parts of the company affect one another.
So what options do you have to choose from for BI software? AWS, Azure, and Power BI are hands down the three most popular.
AWS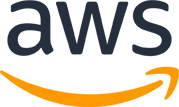 AWS (Amazing Web Services) allows application providers and vendors to securely and quickly host applications. You can use AWS or well-documented web services APIs to access AWS's application hosting platform features and tools.
AWS also provides servers, networking, storage, remote computing, email, mobile development, and security for its users.
Features and Benefits
Easy-To-Use - AWS allows application providers, ISVs, and vendors to quickly and securely host any applications.
Flexible - AWS enables users to select the operating system, web application platform, programming language, database, and other needed services according to their business.
Cost-Effective - You only pay for the computing storage, power, and other resources you need, with no long-term contracts or commitments.
Reliable - Take advantage of a scalable, reliable, and secure global computing infrastructure when using AWS.
Scalable and high-performance - Applications can scale up or down based on demand using AWS tools, Auto Scaling, and Elastic Load Balancing.
Secure - AWS's end-to-end approach securely protects infrastructure, including physical, operational, and software measures, in one single source.
Who should use AWS
Because AWS's pricing is modified based on a customer's usage, start-ups and small businesses often choose AWS and can see the benefits of using AWS for their immediate computing needs. For existing companies, Amazon provides low-cost migration services so your existing infrastructure can seamlessly move over to AWS. As a company grows, AWS also provides resources to aid in expansion.
Azure

Microsoft Azure, along with AWS, is one of the top Infrastructure as Services (IaaS) providers, also known as "the Cloud." Formerly known as Windows Azure, is Microsoft's public cloud computing platform. It provides a broad range of cloud services, including computing, analytics, storage, and networking.
Microsoft Azure has over 200 applications that offer over 1,000 technical capabilities in the past year alone. All applications are designed to serve businesses from the cloud or over the internet. Companies can offload resources to Microsoft Azure rather than storing and managing data on their own. Azure also helps businesses process data on their computers and servers.
Features and Benefits
Speed: Microsoft Azure's speed is a top benefit, and it emphasizes placing data centers worldwide, giving users the best chance of getting their data when they need it.
Automated solutions: Microsoft has developed some of the most fully-automated solutions that can change when needed, without notice required.
Robust templates: Microsoft also provides pre-built tools, such as templates and best practice guides, so you don't have to create anything from scratch, resulting in a quicker time to market.
Enhanced flexibility: Azure offers immense flexibility with its simplified scalability.
Flexible service levels: Because companies pay for only what they use, there's a sense of freedom for companies to move between tiers and maximize budgets.
Who should use Azure
Azure is a fast, flexible, and affordable platform, and its pricing and capabilities make it a significant public cloud offering on the market. Companies needing a deep and wide tool interplay with many other services should consider Azure as their BI software.
Power BI (Microsoft Power BI)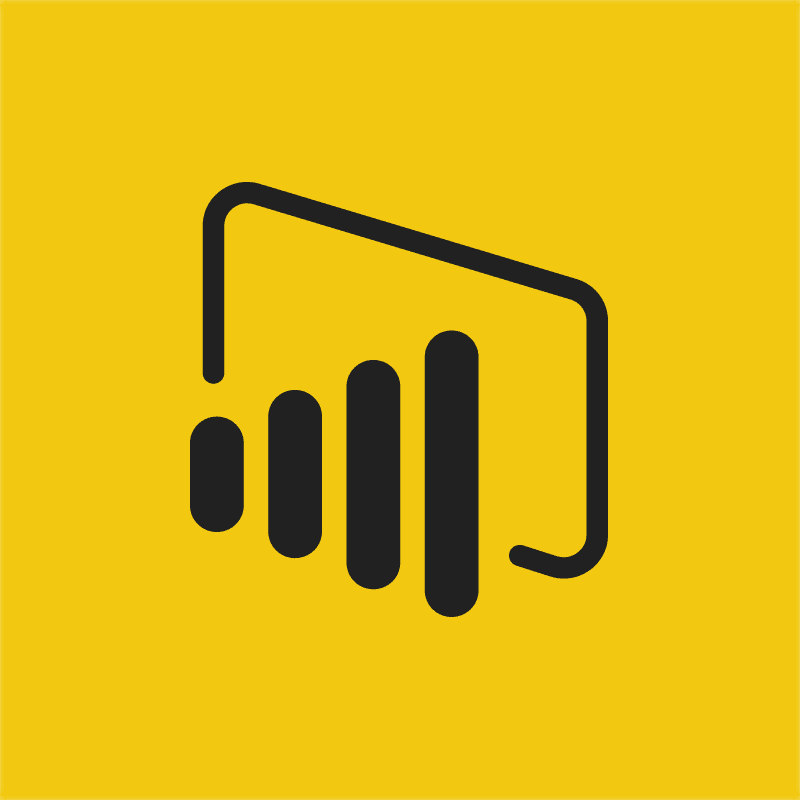 Power BI is a collection of software services, connectors, and apps that combine to turn a business's unrelated data sources into coherent, visually immersive, and interactive insights.
Features and Benefits
Data visualization - Power BI offers a variety of easy-to-read and interpret visualizations, including charts, graphs, dashboards, and more.
Machine-learning pattern predictions - Allow Power BI to harness your data's power and provide future projections based on trends.
Great for complex, large data - Power BI is an excellent option for businesses working with vast amounts of complex data.
Easy creation of reports and dashboards - You don't need to create custom dashboards unless you want to because many pre-built options are accessible.
Who should use Power BI
Power BI is an excellent option for those wanting data visualizations. This software is especially relevant for those in the following industries: software or IT companies, the hospitality industry, the financial industry, management consulting services, retail sectors, staffing & recruitment industry.
Finding the right business intelligence solutions
In the race between top cloud providers, it will be exciting to see what new initiatives these three providers embrace in the future. If you're ready to get started or have more questions about BI or finding the right business intelligence software platform, WCI Consulting is here to help. Contact our team today to get started with your training.
Related Posts