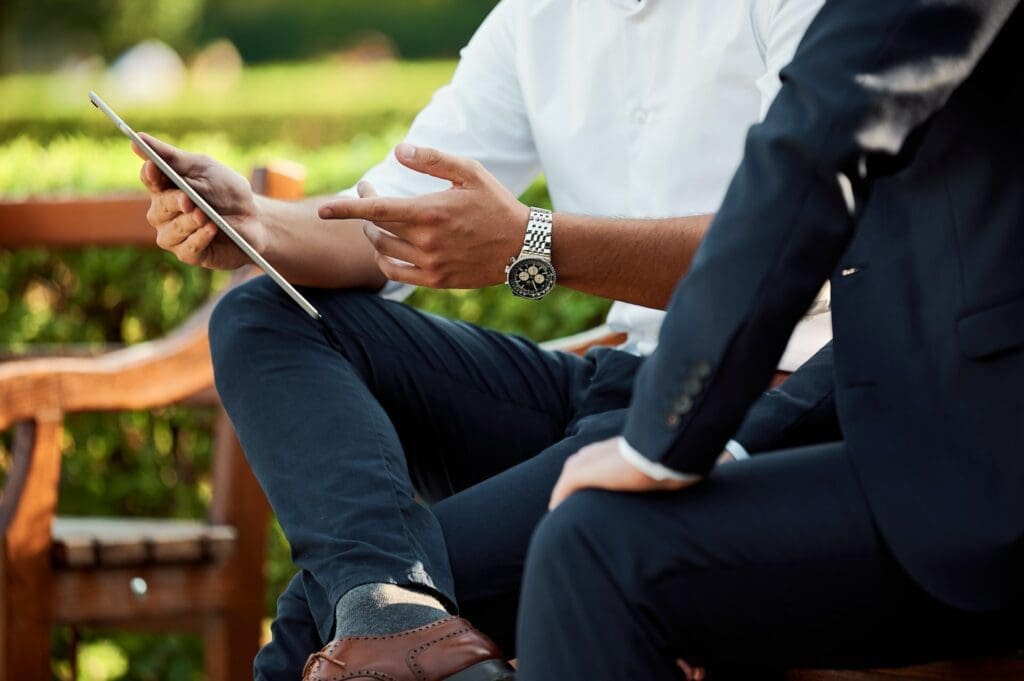 Businesses looking to leverage the power of their data and analytics often turn to business intelligence consulting to help them make sense of their information and gain a competitive edge. Companies can make more informed decisions by analyzing business analytics and industry trends, leading to increased profits and efficiency.
Business intelligence (BI) can be used to track customer behavior, understand how products are selling, predict future needs, and so much more. Businesses are learning that their most valuable asset is already at their fingertips – their data.
BI can give companies a competitive edge by providing managers and decision-makers with timely, accurate information about their customers, operations, and financial performance. As a result, BI can help these businesses make better-informed decisions that improve overall outcomes.
By partnering with a knowledgeable business intelligence consulting firm, you can ensure they have access to the latest tools and techniques needed to effectively collect, analyze, and interpret data for strategic decision-making. But how do you choose the right one, and what questions should you be asking? Here are 5 questions you may want to consider asking when choosing a business intelligence consulting firm
1. What is your definition of "business intelligence?"
Asking this question will give you insight into how your potential consultant views business intelligence and its power.
For WCI, we believe that business intelligence refers to the technologies, processes, and practices used to analyze and make sense of an organization's data to gain insights that inform business decisions. Business intelligence aims to turn data into actionable information, giving business leaders a deeper understanding of their organization's performance, market trends, and opportunities.
BI solutions may involve data gathering and management, data analysis and reporting, visualization and dashboarding tools, and predictive analytics. The insights BI tools provide can help organizations optimize their operations, identify growth opportunities, and stay ahead of competitors. Business intelligence is widely used in various industries, including finance, healthcare, retail, and manufacturing.
2. What are the most common uses or applications of Power BI?
In 2019, Forbes reported that an overwhelming 95% of businesses faced challenges with unstructured data - data that is unorganized and unprepared for analysis.
Power BI is a powerful business intelligence tool developed by Microsoft, which provides a wide range of features for data visualization, exploration, and analysis. The right business intelligence consulting service will help you take advantage of these areas and more for your business.
Here are some of the most common uses or applications of Power BI that we leverage at WCI:
Data analysis and visualization: Power BI provides a variety of visualizations, including charts, graphs, tables, and maps, which make it easy to analyze and understand complex data sets.
Business reporting: Power BI allows users to create custom reports and dashboards, which can be shared with others in real time. This enables organizations to make data-driven decisions based on current and accurate information.
Data modeling: Power BI includes tools for data modeling, which help users to prepare and transform data for analysis. This involves cleaning, transforming, and shaping data into a format ready for analysis.
Forecasting: Power BI includes predictive analytics features that enable users to create forecasts based on historical data. This can help organizations to identify trends and make more accurate predictions about future outcomes.
Mobile reporting: Power BI has mobile apps for iOS, Android, and Windows, which allow users to access and interact with reports and dashboards from their mobile devices.
Integration with other Microsoft tools: Power BI integrates seamlessly with other Microsoft tools, such as MS Team and Azure, allowing users to leverage data from multiple sources.
3. What BI platforms do you work with?
The platforms a business intelligence consulting company works with can make or break your decision to partner with them. You'll want to find a partner familiar with the platforms you already know and love – and not be put in a box that makes you switch what you're already familiar with.
We work with all the best platforms and technology for different businesses, including cloud business intelligence on AWS, Azure, Power BI, and more.
4. How long have you been working in my industry?
The right business intelligence solution should consistently deliver more than you expect. So should your business intelligence and data management consulting partner. At WCI Consulting, we've done just that since 1998. Our reputation speaks for itself, thanks to our team of highly mastered data management AWS and cloud consultants who are available to help you reach new levels of success, day in and day out.
At WCI, we help businesses organize, optimize, and analyze their business data to make more informed and profitable data-driven decisions. In addition, we help you better tie together business data from your entire company to inform better and discover opportunities.
We have worked with dozens of organizations to help them gain better insight into their business through Microsoft Power BI dashboards. However, setting up a dashboard doesn't mean you get the needed numbers. Read more about our experiences working with businesses like yours in our case studies over the years.
5. What BI consulting services do you provide?
Power BI is a suite of business intelligence tools developed by Microsoft that offer a wide range of services to help users analyze and gain insights from their data. While each consultant provides different services, partnering with a business intelligence consulting company that offers exactly what you need – today and for the future is essential.
Here are some of the key services we offer:
Data-Driven Business Analytics
Data Analytics & Reporting
Predictive Analysis
Mobile Business Intelligence
End-User Adoption Audits
We work with companies to identify actionable insights and key performance indicators that make performance improvements a reality. Our dedicated professionals live and breathe BI.
Find the perfect partner for you
At WCI, we believe in true partnerships and work hard to support our clients in every way possible. If you're ready to harness the power of your data through business intelligence services, our team is ready to help.
Related Posts