BusinessObjects 4.2 New feature: BI Administrators' Cockpit
BI Administrators' Cockpit is a new application added in the Central Management Console (CMC) in BI Platform 4.2. The cockpit enables an administrator to collect basic data about the Business Objects BI 4.2 system. It essentially means deriving business intelligence from within the data in your business intelligence environment. With BI Administrators' Cockpit, you can obtain high-level information about Servers, Scheduled Jobs, Content Usage, and Applications.
After logging in the CMC, select BI Administrators Cockpit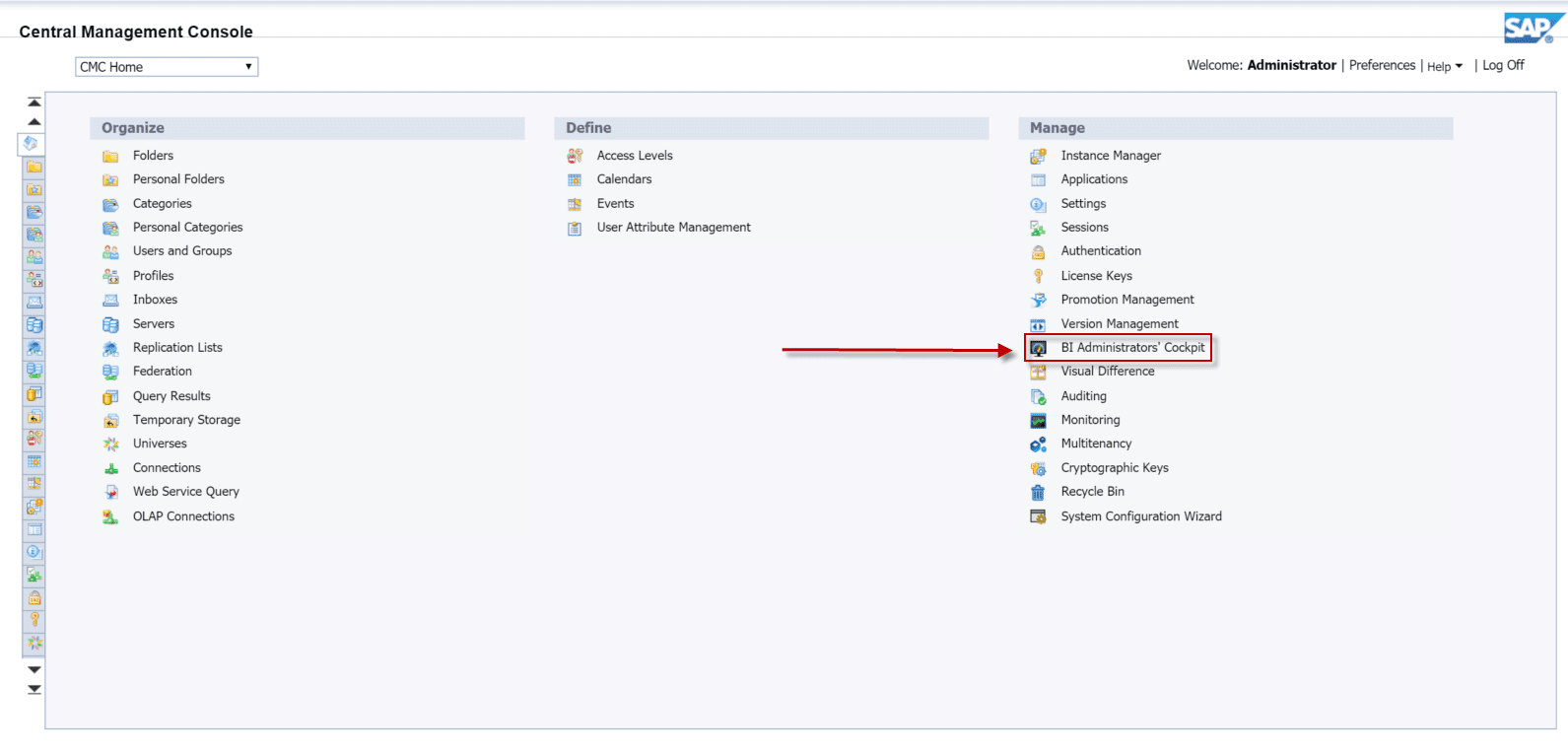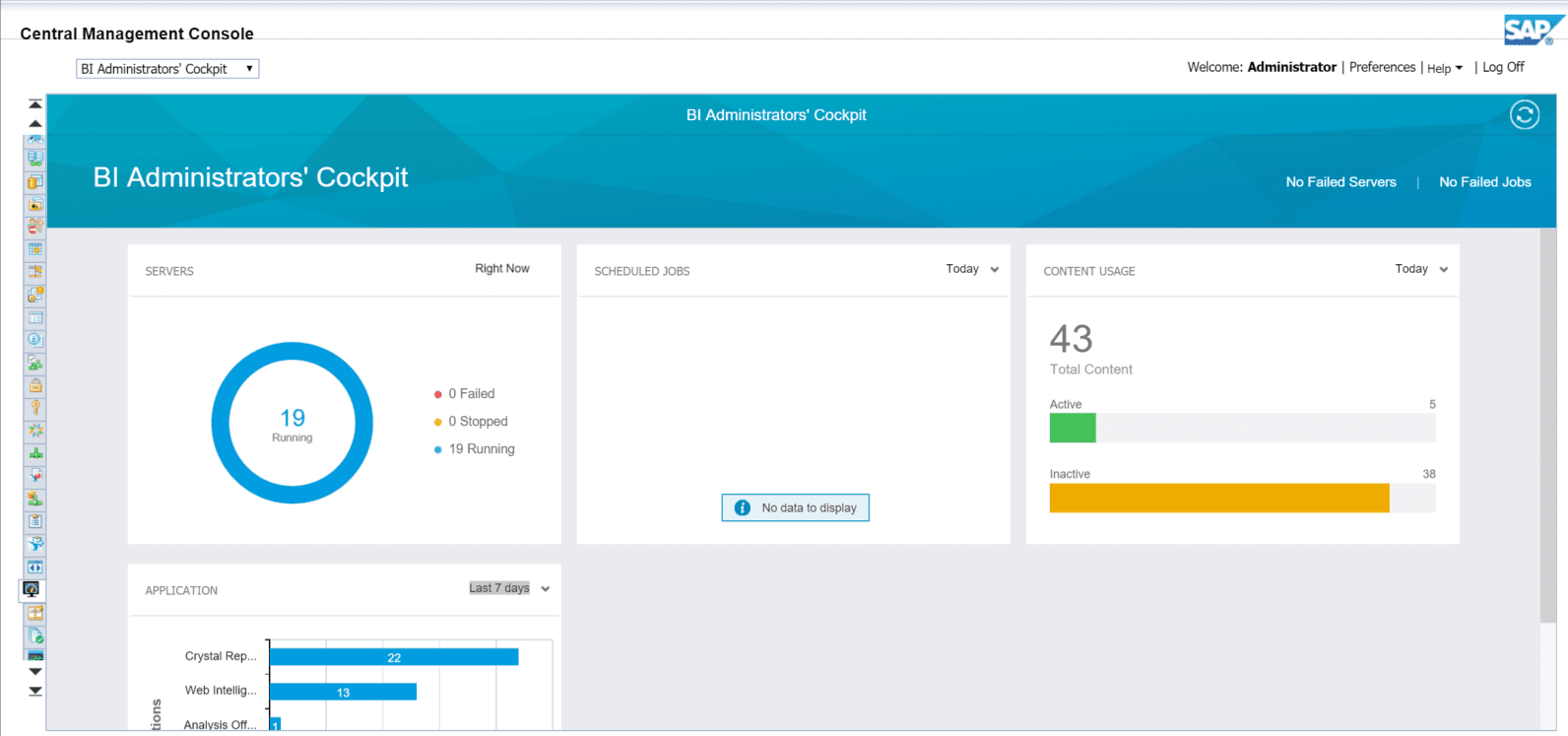 The BI Administrators' Cockpit provides a high level dashboard view of the BOBJ 4.2 environment.  By selecting the Servers quadrant, the status and health of all BO servers in the BOBJ environment are displayed.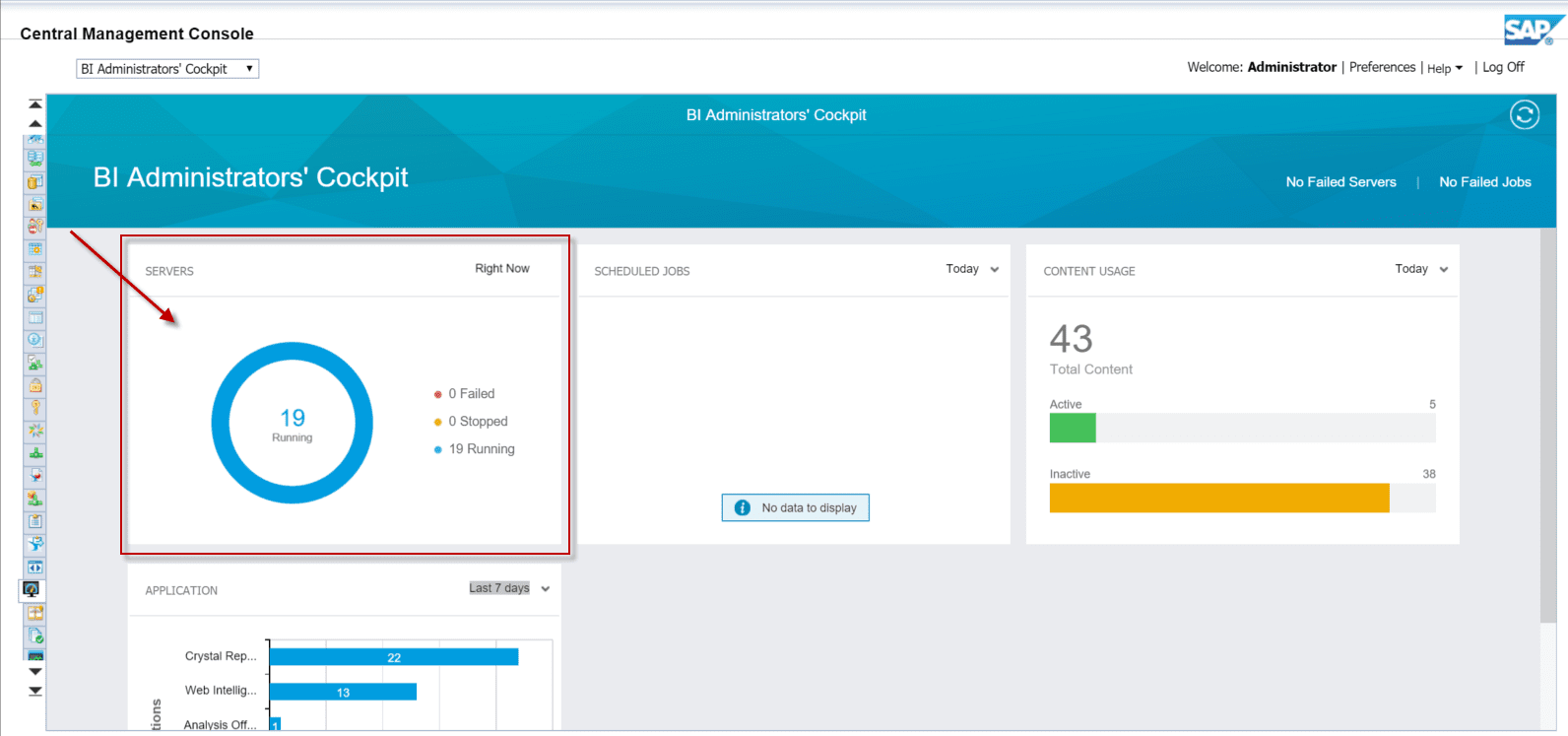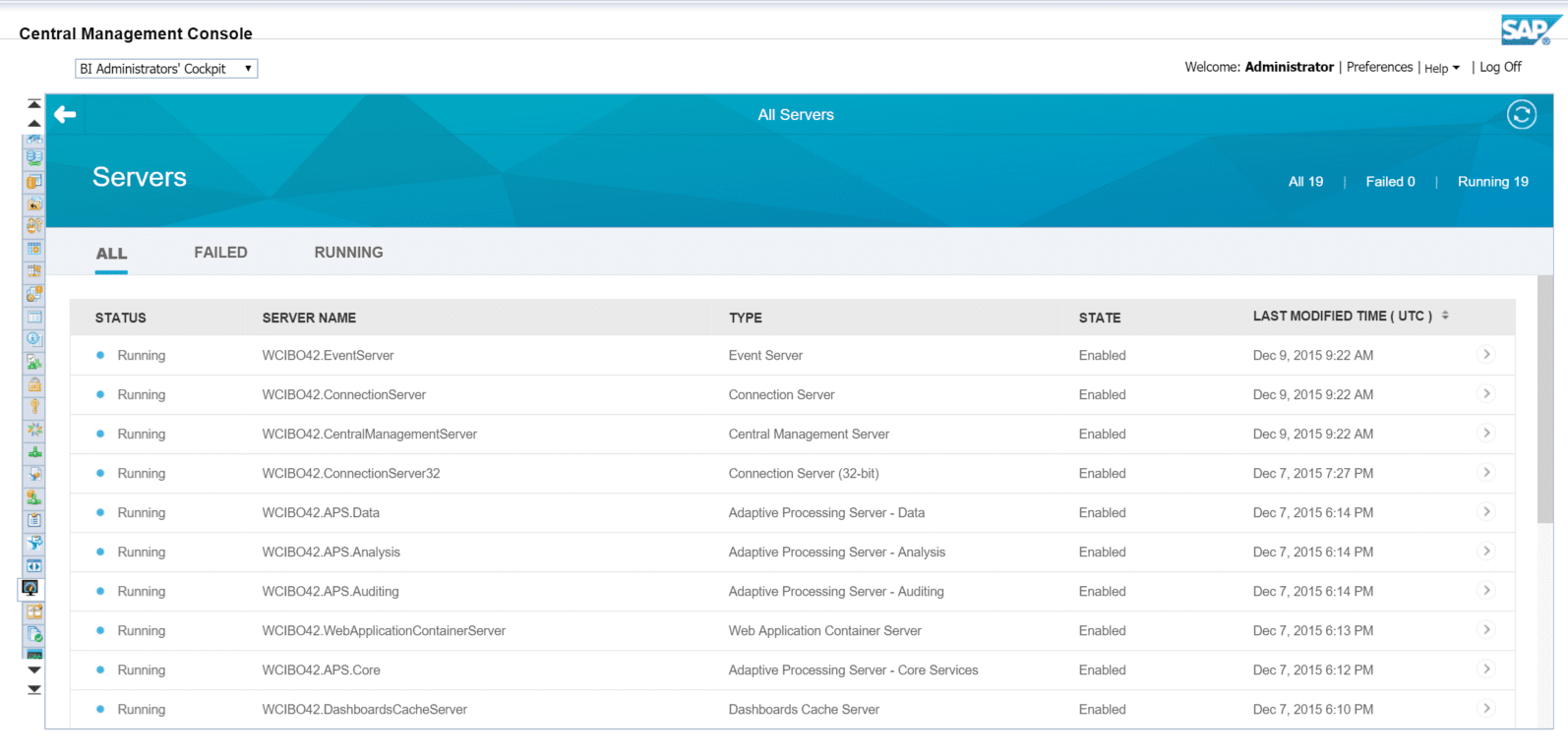 Select the Scheduled Jobs quadrant to view Failed, Success, or Running jobs.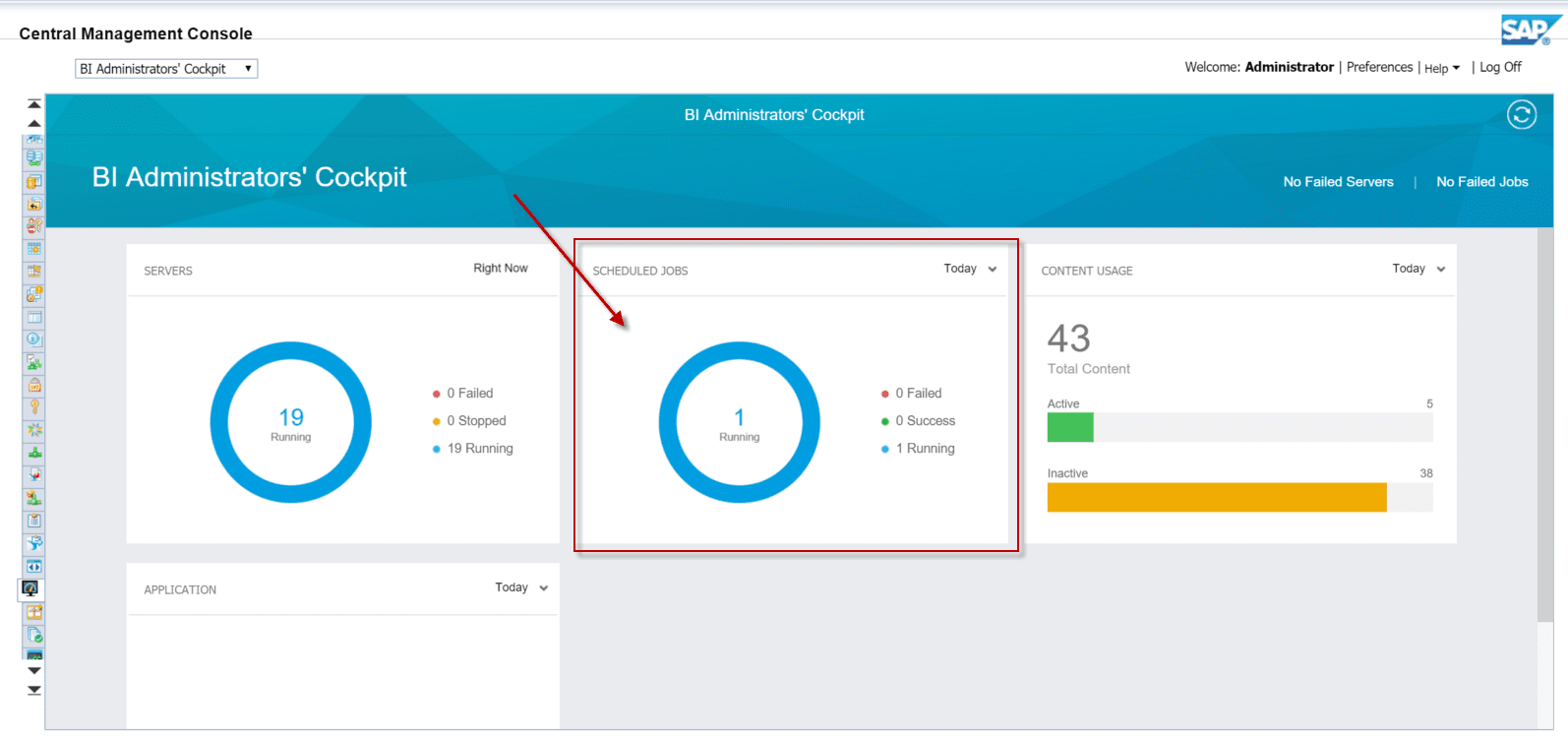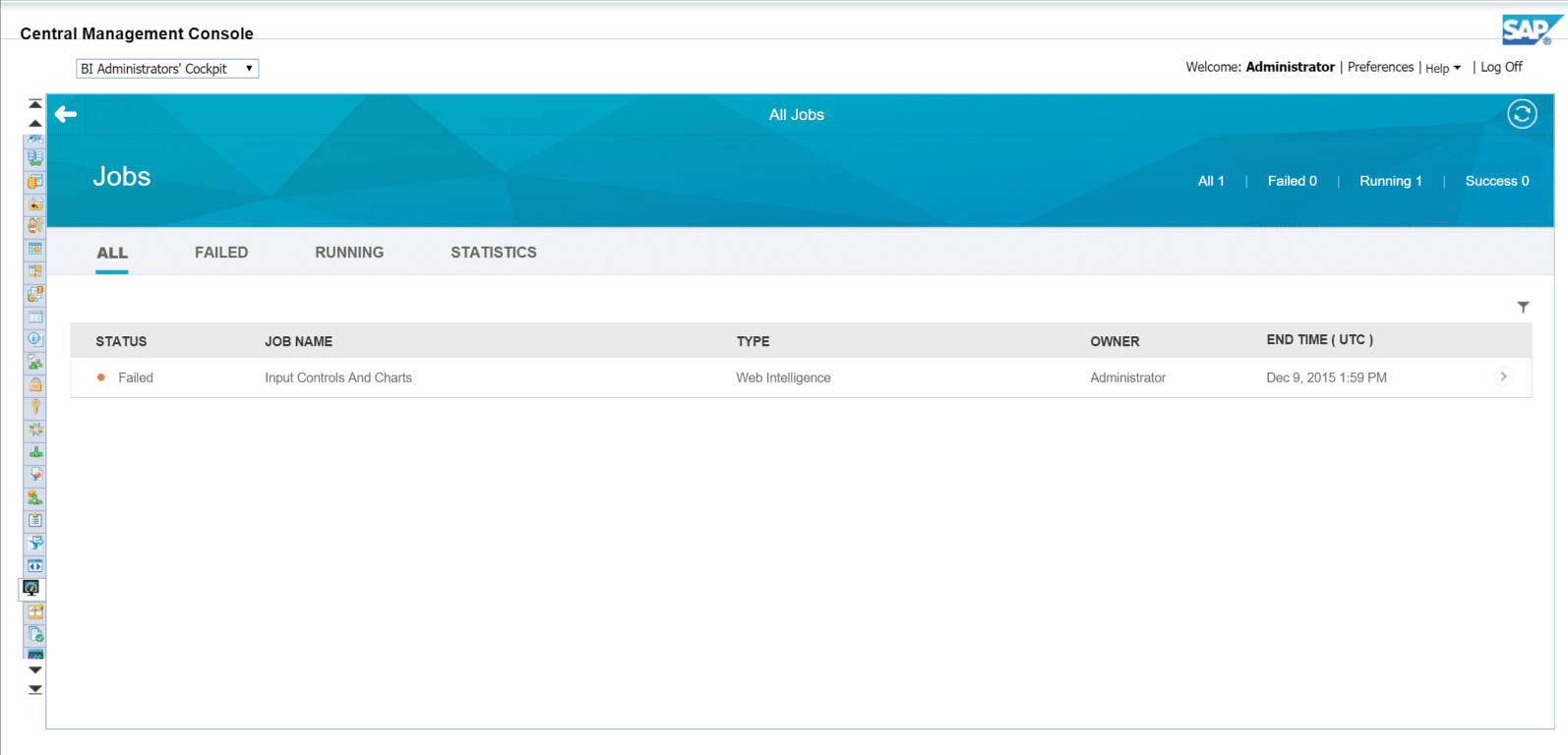 Select the 
Content Usage
 quadrant to drill down and view more detailed content metrics.
Tip
: SAP Business Objects can be complicated. Our 
expert consultants
 can help. 
See how
 or
contact us
.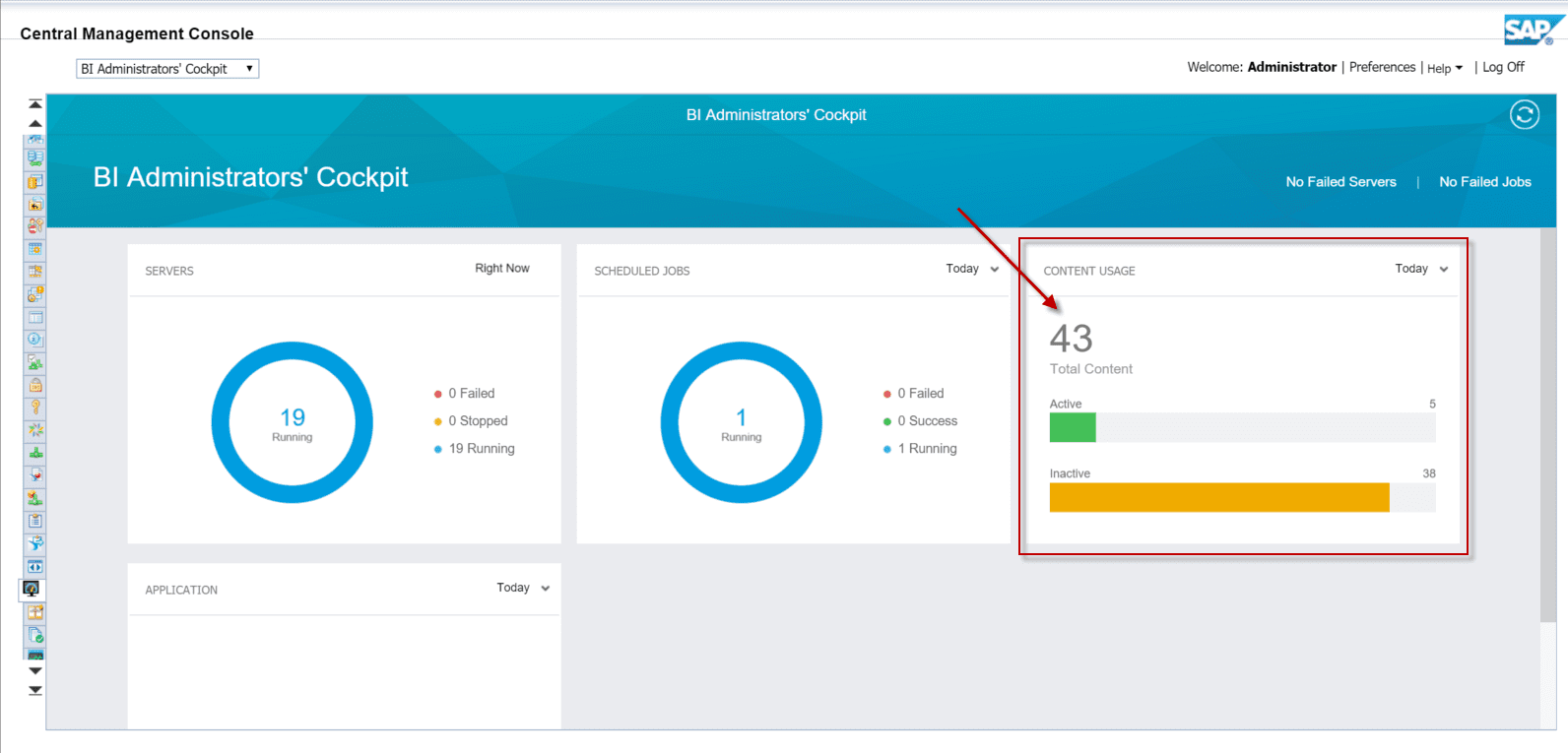 Select Active Content, Inactive Content, or Statistics tabs to view detailed report and universe content metrics like report run time and usage count.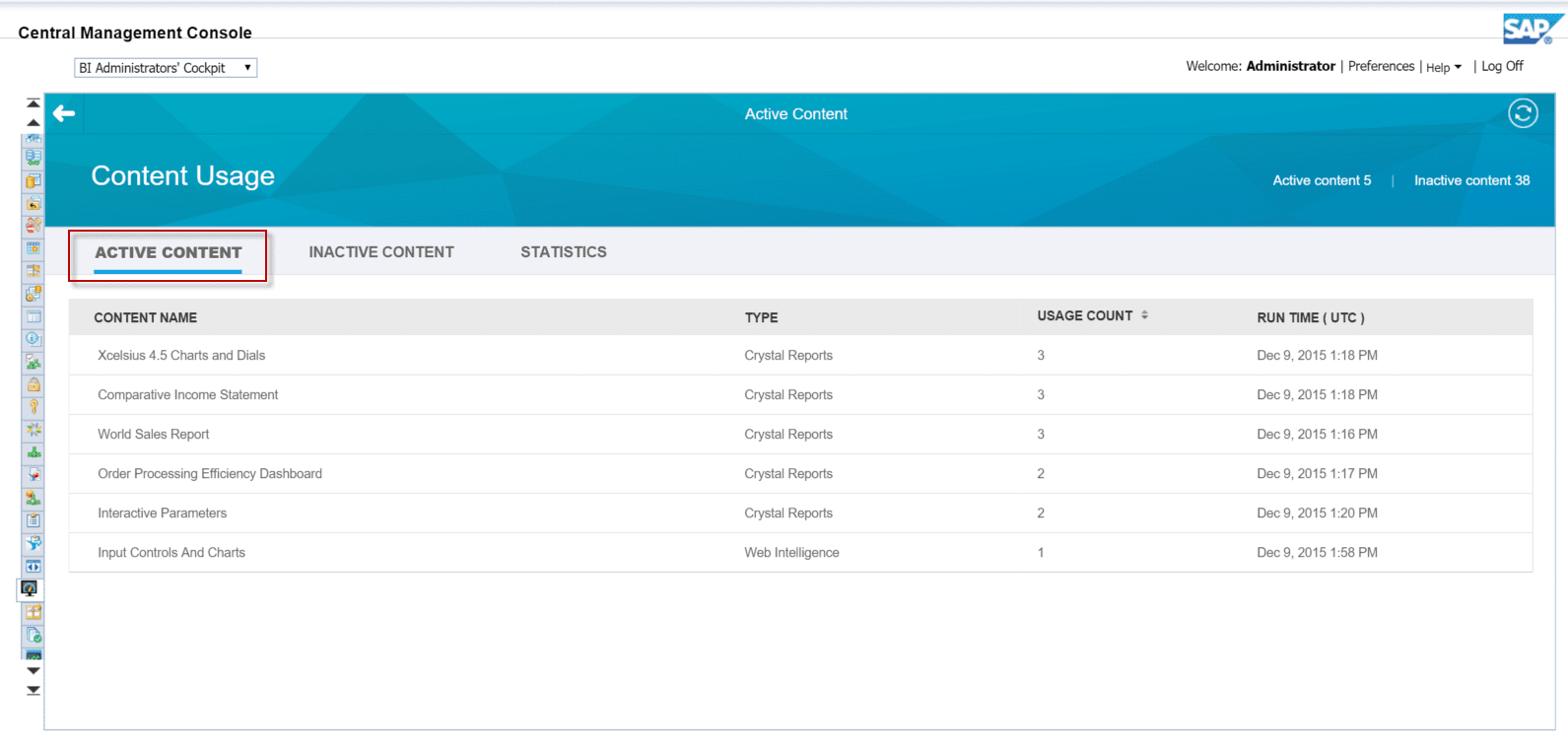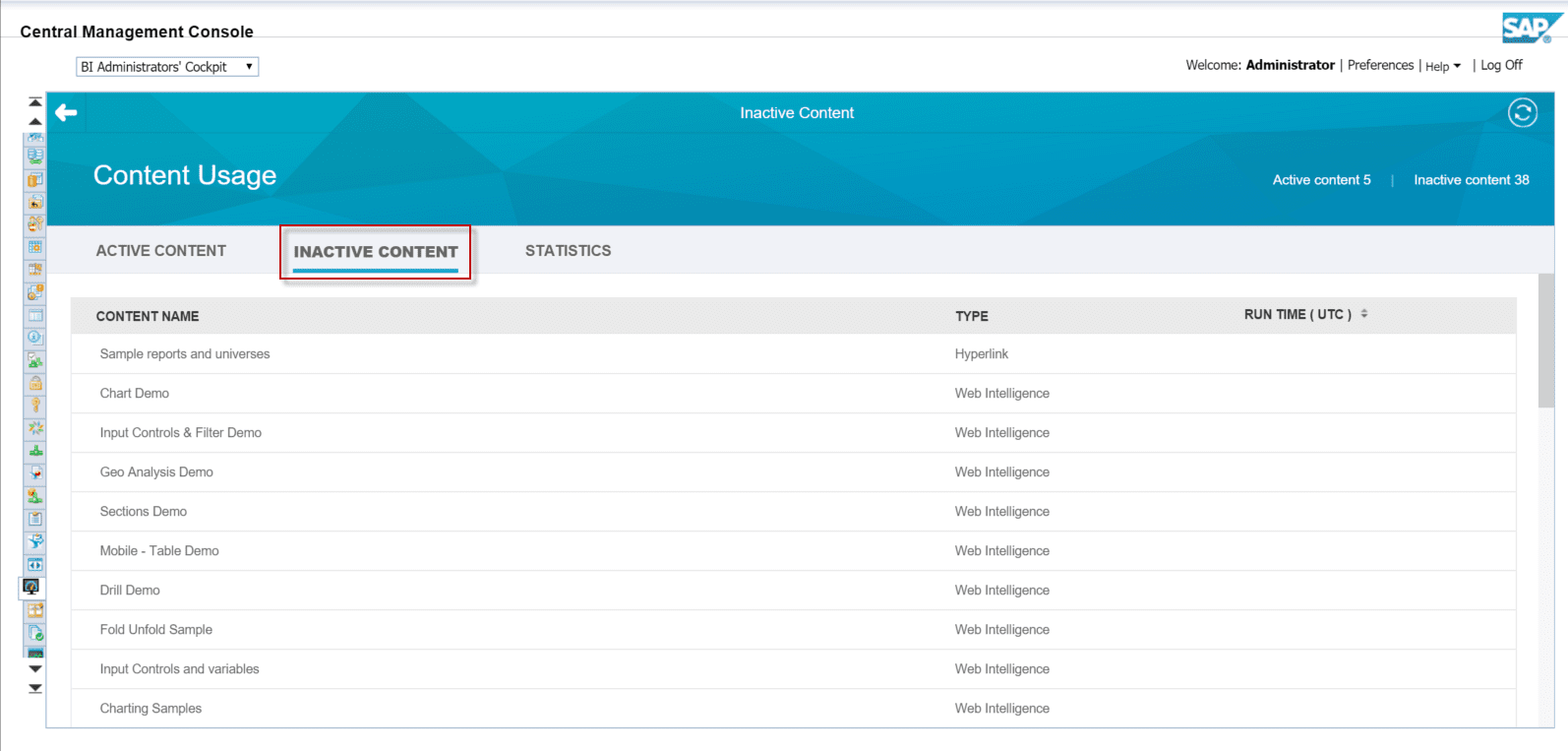 Select the Statistics tab to view universes and folders with the most content.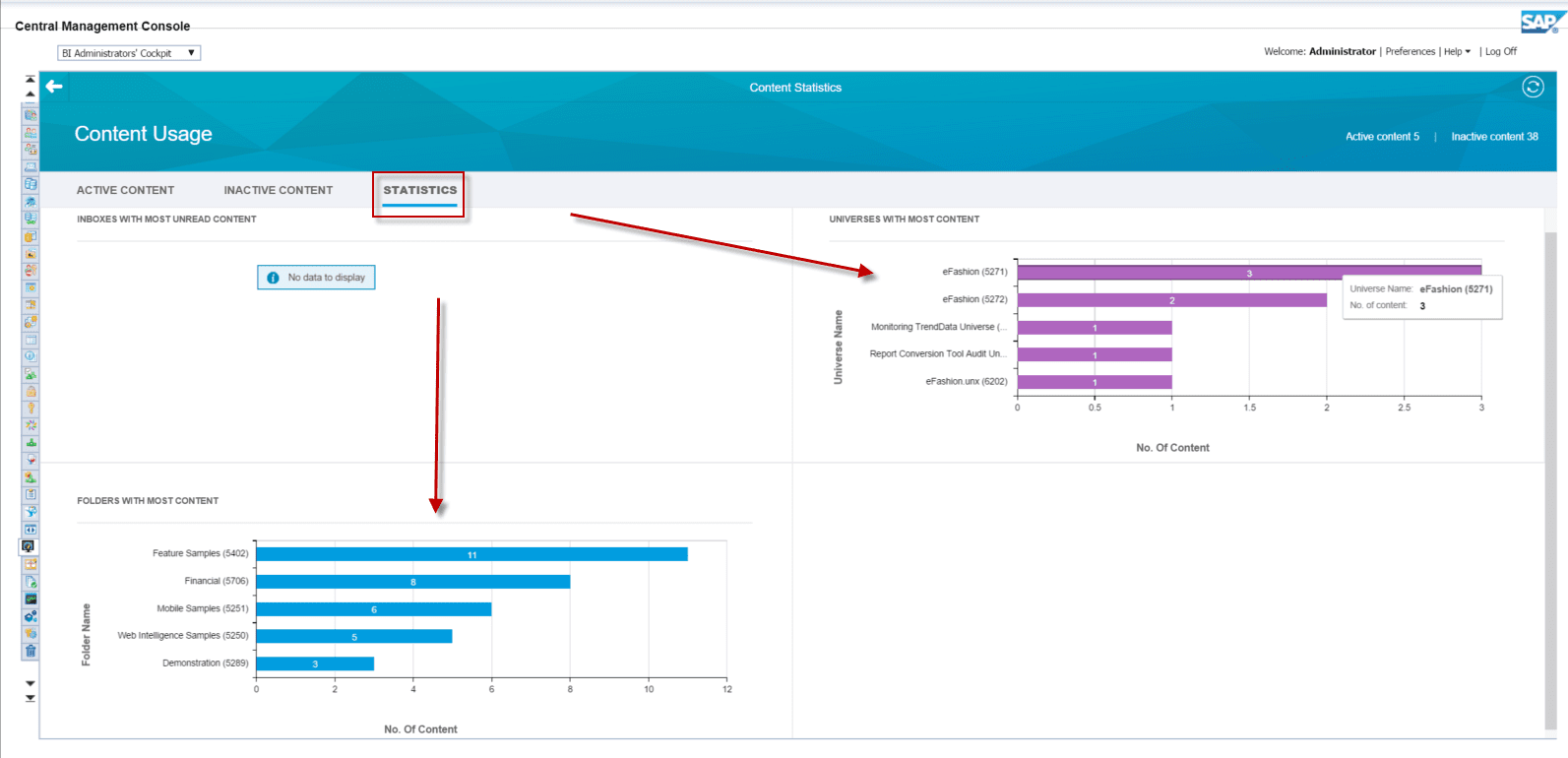 Next, select the Application quadrant.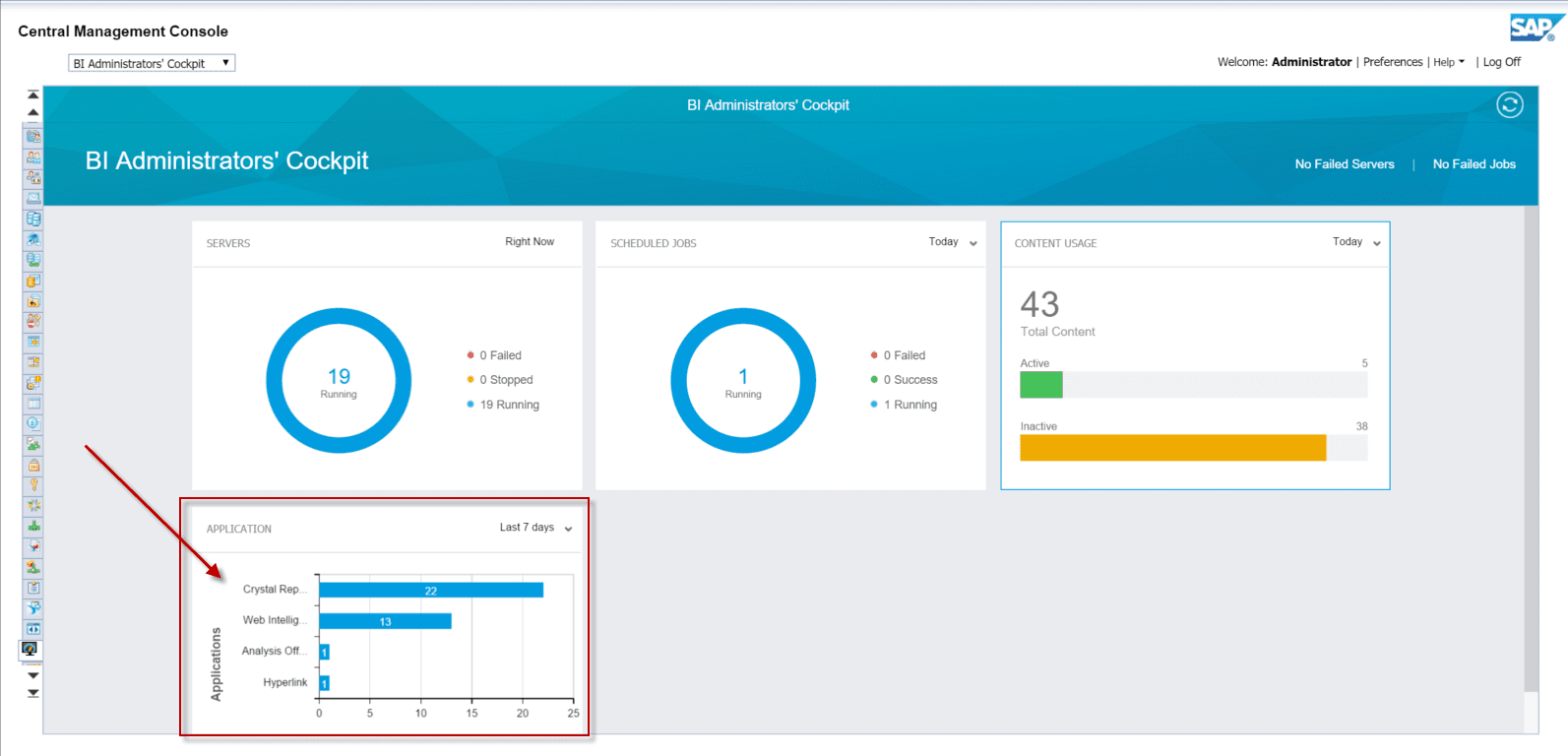 The 
Application
 area displays All Applications, or the Top Applications used by users.
Tip
: SAP BusinessObjects can be frustrating. Our
expert consultants
 can help. 
See how
 or
contact us
.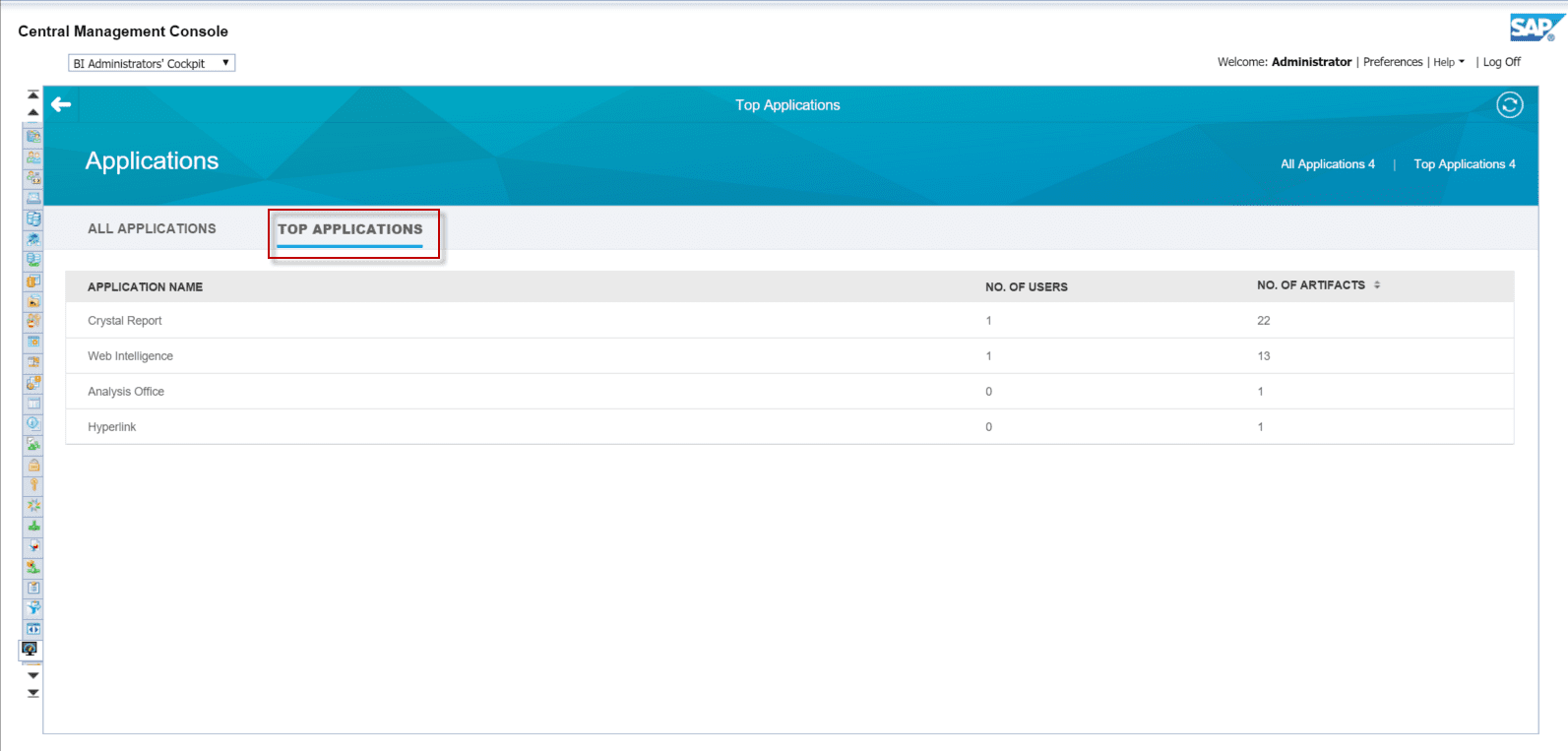 Related Posts